Rocket Boards Download
Software Program Name
:
Rocket Boards
Developer: BinarySun
Product Homepage:
http://www.binarysun.co.uk/free-games/rocket-boards/
Version: 1
Type: Shareware
Cost: 20.00
OS Support:
Win95,Win98,WinME,Windows2000,WinXP
File Size (kb): 2499
Date Added: 2003-07-20
Publisher's Description:
Rocket Boards - Have you got what it takes to win the championship? Race on 16 courses over 4 grandprixs as one of 8 characters to become the number 1 Rocketeer. Perfect for novice and advanced gamers alike. Rocket Boards, with its colourful cartoony 3d graphics and simple control system will provide hours of entertainment for the whole family.
Screen Shot: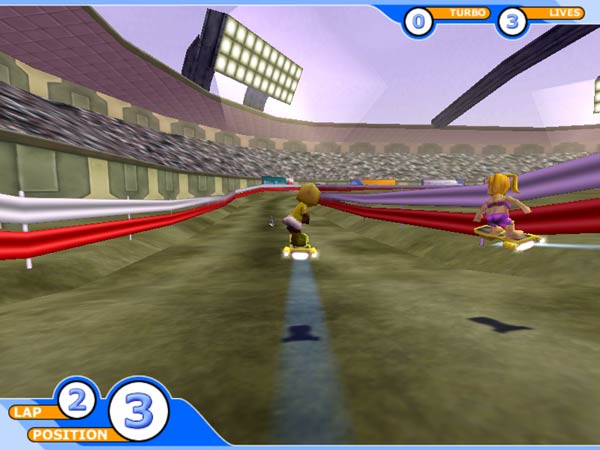 Keywords:
Rocket Boards, race, rocket boards, grandprix, cartoon
Download:
click below to start downloading Rocket Boards software.
|
Games Entertainment
>
Arcade