The Bouncy Killer Download
Software Program Name
:
The Bouncy Killer
Developer: Bottomap Software
Product Homepage:
http://www.bottomap.com/Software/TBK/TBK.htm
Version: 1.20
Type: Freeware
Cost: 0.00
OS Support:
Win98,WinME,WinNT 3.x,WinNT 4.x,Windows2000,WinXP,Windows2003
File Size (kb): 313
Date Added: 2006-10-08
Publisher's Description:
A fast and funny arcade remake of an old VIC20 game. By Bottomap Software. Made entirely with Botolib (our upcoming, ease-to-use game programming library) NB:DirectX9.0+ required
Screen Shot: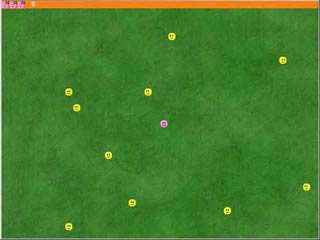 Keywords:
The Bouncy Killer, The Bouncy Killer,game,bottomap,botolib,cinfa,roccio,mandingo,arcade,VIC20
Download:
click below to start downloading The Bouncy Killer software.
|
Games Entertainment
>
Arcade