Rubido Download
Software Program Name
:
Rubido
Developer: Willems Soft
Product Homepage:
http://www.willemssoft.be
Version: 1.0
Type: Freeware
Cost: 0.00
OS Support:
Win95,Win98,WinME,Windows2000,WinXP
File Size (kb): 1255
Date Added: 2006-01-24
Publisher's Description:
Rubido is a chinese checkers board game. It has four difficulty settings each with its own gameplay rules. The game is simple to learn and fun. For information on how you have to play the game check the supplied help file. (F1 ingame)
Screen Shot: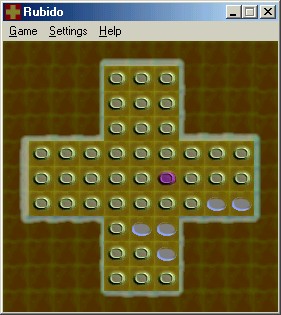 Keywords:
Rubido, Chinese checkers
Download:
click below to start downloading Rubido software.
|
Games Entertainment
>
Board