Rummy 500 by MeggieSoft Games Download
Software Program Name
:
Rummy 500 by MeggieSoft Games
Developer: MeggieSoft Games
Product Homepage:
http://www.bufton.org/meggiesoft/rummy500.htm
Version: 2006.2
Type: Shareware
Cost: 24.00
OS Support:
Win95,Win98,WinME,WinNT 4.x,WinXP,Windows2000
File Size (kb): 2038
Date Added: 2006-09-06
Publisher's Description:
MeggieSoft Games Rummy 500 is a comprehensive implementation of the popular card game also known as 500 Rum. Play against an online opponent or against your computer. Rummy 500 has a rich user interface with many customizable visual, audio, and game options Rummy 500 is a game of taking and melding cards with the object of scoring more points than your opponent. The first player to 500 points wins the game.
Screen Shot: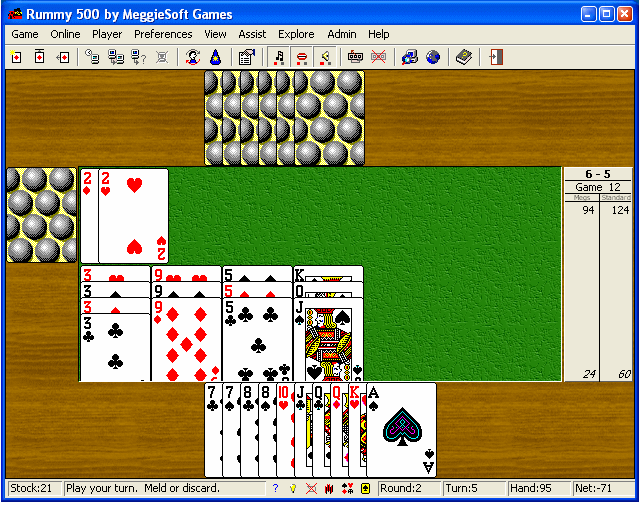 Keywords:
Rummy 500 by MeggieSoft Games, Meggiesoft, Games, Cards, Card, Rummy, Rummy 500, Online, Network, Internet, LAN
Download:
click below to start downloading Rummy 500 by MeggieSoft Games software.
|
Games Entertainment
>
Card