15 Puzzle Download
Software Program Name
:
15 Puzzle
Developer: Harry Broeders
Product Homepage:
http://www.hc11.demon.nl/15puzzle/slide.htm
Version: 4.0
Type: Freeware
Cost: 0.00
OS Support:
Win 3.1x,Win95,Win98,WinME,WinNT 3.x,WinNT 4.x,Windows2000,WinXP,Windows2003
File Size (kb): 2357
Date Added: 2006-01-04
Publisher's Description:
In this puzzle you must move squares round a grid to place them in order. If you cant solve the puzzle, it will solve itself before your very eyes. With this program you can transform your favorite pictures (in bmp, gif, jpeg, pcx, png, tiff, or xpm format) into classic sliding puzzles. Also contains the Rate your mind pal puzzle. A clever variant of Sam Loyds famous 14-15 puzzle.
Screen Shot: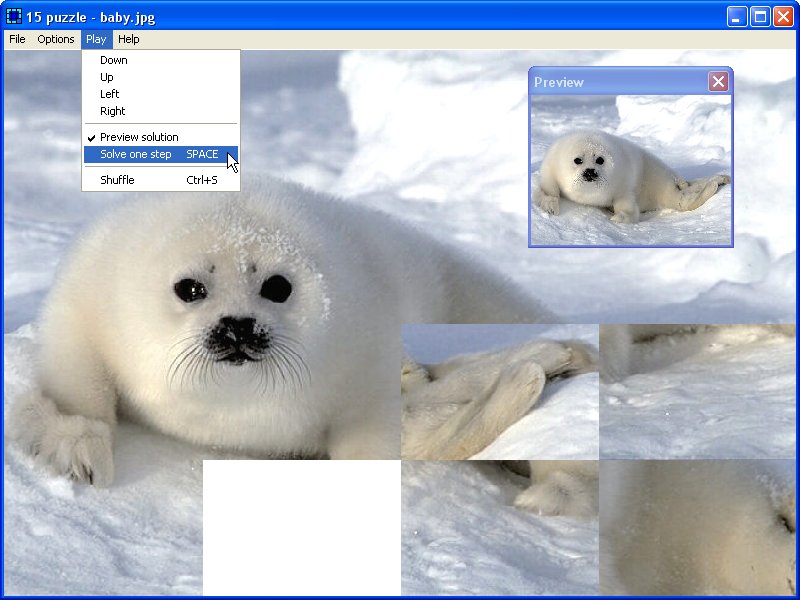 Keywords:
15 Puzzle, 15 puzzle sliding slider solve
Download:
click below to start downloading 15 Puzzle software.
|
Games Entertainment
>
Puzzle Word Games