Golf Tracker Download
Software Program Name
:
Golf Tracker
Developer: Duck Software
Product Homepage:
http://www.ducksoftware.com/golf-organizer.html
Version: 3.1
Type: Shareware
Cost: 19.95
OS Support:
Win95,Win98,WinME,Windows2000,WinXP
File Size (kb): 836
Date Added: 2006-09-28
Publisher's Description:
Golf Tracker helps organize your golf scores and golfing statistics. Golf Tracker compiles lots statistics for each round such as birdies, pars, bogies, greens in regulation, fairwarys, and more. Averages such as handicap are also totaled. Up to three photos can be kept per round of play and one photo will be shown on the main screen.
Screen Shot: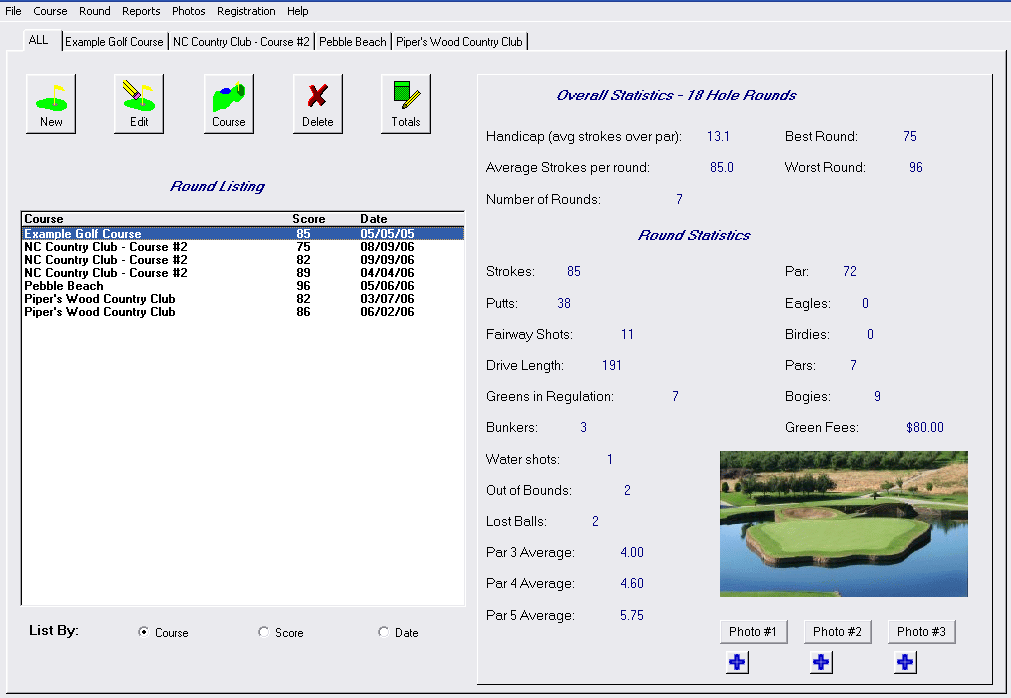 Keywords:
Golf Tracker, golf, organizer, tracker, handicap, score, card, sport, putts, golfer, golfing, course, keeper,
Download:
click below to start downloading Golf Tracker software.
|
Games Entertainment
>
Sports