Handy Backup Download
Software Program Name
:
Handy Backup
Developer: Novosoft Inc.
Product Homepage:
http://www.handybackup.com
Version: 4.0
Type: Shareware
Cost: 30.00
OS Support:
Win95,Win98,WinME,WinNT 4.x,Windows2000,WinXP
File Size (kb): 1920
Date Added: 2006-06-07
Publisher's Description:
Handy Backup is an easy-to-use yet powerful backup program designed for Windows 9x/NT/2000/Me/XP. It makes an automatic backup of your critical data virtually to any type of storage media: hard or network drive, CD-R/W, FTP or LAN. Special plugins are provided to facilitate the backup of ICQ and MS Outlook data. Strong file encryption and multichoice ZIP compression on the fly as well as many other useful features will protect your valuable data.
Screen Shot: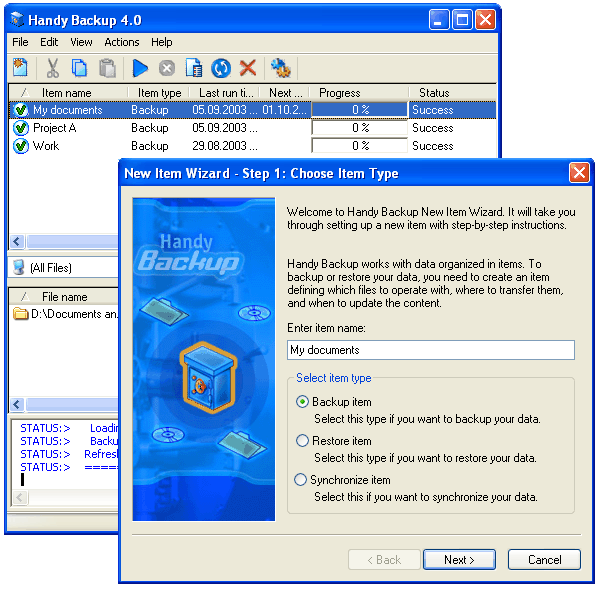 Keywords:
Handy Backup, backup, backup software, compression, CD RW, encryption, ftp, icq, outlook, system registry, lan, program, cd, registry
Download:
click below to start downloading Handy Backup software.
|
System Utilities
>
Backup Restore